Go from where you are to where you want to be!
DNA 'The New Breed' classes offer the following benefits:
Increase your fitness, flexibility and strength
Greater confidence
A great stress reliever
Beginner to black belt grading syllabus
Improved self-discipline and focus
Padwork for striking technique and power
drills to develop speed, accuracy and timing
sparring
access to competitions and courses
self defence
classes available from age 5 to adult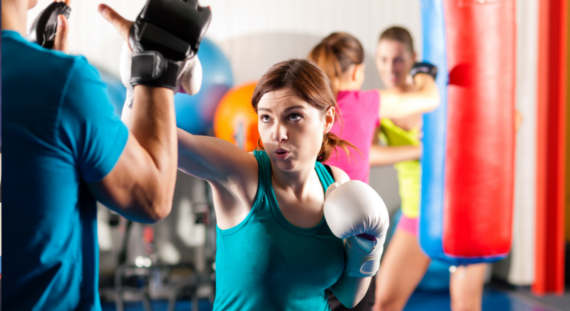 David North's Academy (DNA) Kickboxing 'The New Breed' has something to offer!
The club trains in a fully-equipped martial arts centre with a padded floor, selection of punch bags, focus pads, kick shields, skipping ropes, medicine balls and protective equipment.  The club is a fantastic way to improve confidence, increase fitness and meet new people. Professional trainers and friendly members will ensure that joining is an enjoyable experience. The club does not tolerate big egos or attitudes, making it a great place to learn and improve.